Skip to Content
We Believe in Honesty and Thoroughness at Our Shop
Transmission repairs are severe. You must partner with a repair specialist who knows what they're doing and who can provide the honest, thorough service you deserve. At some point, transmission repairs might become an issue for them. If that time is now, then visit AAMCO Waterford MI to have your vehicle looked at. We provide transmission repairs to Waterford, MI residents and commuters. If transmission problems left you stranded by the roadside, AAMCO Waterford MI offers towing services. The towing services are free if you require a rebuilt transmission. And once we take a look under the hood, the inspection is on us.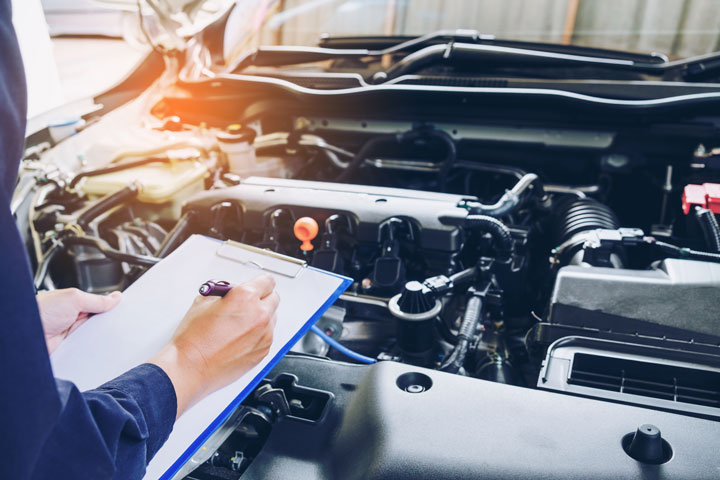 Four Signs You Might Have Transmission Trouble
We understand you might not have a complete understanding of how your vehicle's transmission works. As a result, you might not be sure whether the issue you're experiencing is even a transmission issue. However, time is of the essence. Continuing to drive the car when you're experiencing transmission problems can lead to more issues, so it's helpful to know some of the warning signs. For instance, you might have a transmission problem if:
Your transmission fluid reservoir is leaking
There are delays when shifting from park to drive
Your vehicle shifts roughly
Our Experience and Technology Resolves the Problem
AAMCO Waterford MI uses state-of-the-art diagnostic tools to determine the source of the problem with your car, truck, or SUV. To do so, we put your vehicle through an extensive regimen of tests. First, we check the transmission and differential fluid and inspect the transfer case. After performing this, we take the automobile for a test drive, where we pay attention to how it engages, its drive range, whether it up or downshifts correctly, and its TCC engagement. We also perform other tests to:
Check the shift linkage
Inspect the vacuum connections
Ensure the hardness and ground connections are functioning
Investigate TV/detent cable linkage
Inspect the engine mounts
Check for issues in your axles and shafts
Examine the U- and CV-joints
Make sure fluid retention is normal
And more
We Use Technology to Root Out the Issue
As cars become more reliant on computers to function, our practices must adjust. We use computers to help diagnose potential transmission problems. AAMCO Waterford MI uses state-of-the-art diagnostic tools to work around the CD player, Bluetooth stereo, GPS, and other electronics to make sure the transmission is the problem before making any changes. Before you take your car to a fly-by-the-night operation, give our shop a call.
Get Your Free Inspection Today